Consumers are receptive to pandemic commercials, but they want to see compassion, not cash grabs.
Read full article here.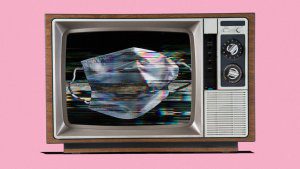 A few weeks ago, KFC was still touting its "finger lickin' good" chicken. Beer brands were hoping you'd pop open some ice-cold brews with friends. And Charmin was going on and on about its ultra soft product.
These days when you turn on the TV, the last thing you want to see is a toilet paper commercial.
As we make our way through the socially distant life of the COVID-19 pandemic, advertising agencies and their clients are facing an unprecedented level of uncertainty. The Interactive Advertising Bureau reported that 74% of media buyers, planners and brands say the coronavirus will have a bigger impact on advertising than the 2008 financial crisis. Overall spending on digital ads is down 33% while spending on traditional media is down 39% from what companies had expected to lay out.
Commercial shoots, like all film productions, have shut down amid the outbreak. But that hasn't stopped advertisers, marketers and creators from imagining new ways to attract the eyes of the millions of people at home watching television and scrolling through as many digital platforms as humanly possible every minute of each day. And according to experts in the field, brands could effectively enter the COVID-19 conversation, depending on their category, geography and philosophy.
"Marketing pretense and fabrication will be sniffed out in seconds," Jason Bagley, an executive creative director at ad agency Wieden+Kennedy Portland, told HuffPost. "But if brands know who they are, then all they have to do is respond authentically and courageously to whatever is currently happening, and it will connect. That's a brand's best insurance."
Take Guinness, which was one of the first brands to address the coronavirus head-on. In the lead-up to St. Patrick's Day, the beer company released a poignant message about the cancellation of celebrations in light of safety guidelines. "Don't worry, we'll march again," the narrator says as footage of a parade appears on screen.
Ace Metrix research found that the spot earned positive responses for likability, relatability and information delivered, with 7 in 10 beer drinkers having increased purchase intent.